The city logo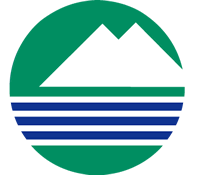 Shortly after Chikusei City was founded, we invited submissions for the city's logo design. A total of 1003 designs were submitted from throughout Japan. The one by Mr. Yushou Kujirai from Utsunomiya, Tochigi Prefecture, was adopted.

 The design represents the image of lush green land surrounded by Mt. Tsukuba and rivers.
 The green color represents the leafy fertile land of the Kanto Plain, and the blue represents the many rivers that run through Chikusei City.
 The round shape of the logo represents the image of our citizens living in harmony and cooperating to realize a bright and prosperous future for Chikusei.