Official tree, flower, and bird
On the first anniversary of the merger, the official tree, flower and bird were adopted for Chikusei City.
[Announced on March 28, 2006]
The city tree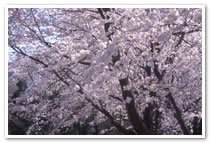 Cherry

Different varieties of cherry trees have been planted throughout the city, providing many spots where people can enjoy the beauty of the cherry blossoms. During full bloom in the spring, there is a sense of presence and gentle beauty. It is a perfect tree for the new Chikusei City.





The city flower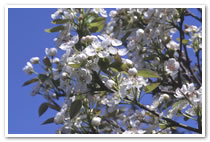 Spring : Pear flower

Chikusei is an area with one of the longest histories of pear growing. Ibaraki brand pears are produced mainly in Chikusei, and we are proud to be one of Japan's famous pear-growing districts. The pear's white flowers have a fresh and graceful, yet delicate, appearance.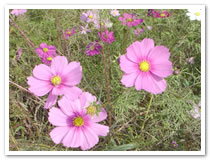 Autumn : Cosmos

Despite its fragile appearance, the Cosmos is a strong plant that rises up even if once bowed. The name Cosmos means "universe", which we believe represents the future and the potential of Chikusei City. The name also means "harmony", which reminds us of how this new city was created from the merger of four municipalities.






The city bird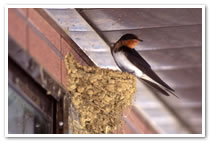 Swallow

Swallows flying across pastoral scenes during the rice planting season provide a soaring feeling, which is a perfect image for the vision of Chikusei City. Swallows are beneficial and are believed to bring happiness. Observing their nests at the edge of the eaves, people feel an affinity to these lovely birds.